DUE TO THE COVID-19 SITUATION AND THE LARGE NUMBER OF ORDERS, ALL OUR LEAD TIMES ARE EXTENDED. WE WILL DO OUR BEST TO ANSWER YOUR EMAILS.
Nils Race - 4T 100% synthetic 10w50 motor oil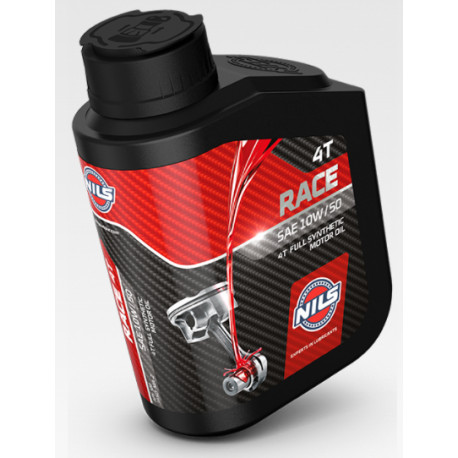 View larger
New product
Peak performance 100% synthetic lubricant (PAO) for four-stroke engines.
RACE's unique formulation ensures perfect lubrication under extreme conditions for all racing and conventional engines.
RACE prevents carbon build-up on rings and pistons, ensuring fast heat dissipation and maximum engine power.
RACE is perfectly compatible with oil-bathed clutch disks and is specially designed to facilitate the perfect functioning of the electronic gearbox.