ATTENTION: some of our brands have unusually long lead times. If in doubt, please do not hesitate to contact us. Thank you for your understanding.
BS BATTERY Battery BTZ14S SLA Maintenance Free Factory Activated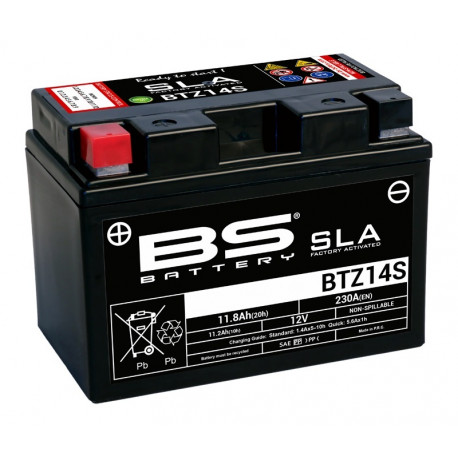 View larger
300638-1
New product
Description
The BS-Battery SLA range of batteries are updated versions of current batteries, for replacing "conventional" type batteries. SLA is a range of sealed batteries, factory-activated and maintenance-free for ease of use.
The SLA battery therefore combines three major assets: safety, user-friendliness and long-term optimal charge level.
Main specifications:
Ready-to-use and simple to fit

Maintenance-free and safer

Increased power output and longer service life

High resistance to vibration

Can be installed in all positions

Low gas emissions
Features